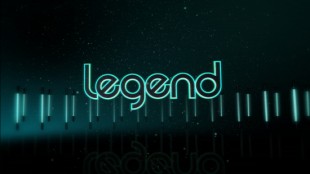 Il 30 gennaio Phil Collins compirà 62 anni e Legend, la web tv di Gruppo Finelco, lo festeggerà con unaprogrammazione completamente dedicata. L'Happy B-Day sarà un giorno intero con tutti i videoclip degli indimenticabili successi che hanno fatto e fanno amare l'ex membro dei Genesis in tutto il mondo.
Dall'1 al 14 febbraio invece Legend Tv festeggerà SAN VALENTINO dedicando interamente la programmazione ai videoclip delle più emozionanti canzoni d'amore.
Qualche esempio?
"When I Fall In Love" di Nat King Cole,–"Woman In Love" di Barbra Streisand, "Something" dei Beatles, "Greatest Love Of All" di Whitney Houston, "Slave To Love" di Bryan Ferry, "In My Place" dei Coldplay.
LEGEND TV è la web tv di Gruppo Finelco accesa nel luglio del 2010 e dedicata ai miti della musica. E' disponibile su web (105.net, radiomontecarlo.net, unitedmusic.it) e su tutti i device mobile.