Gli artisti più seguiti del momento saranno i grandi protagonisti dei prossimi MTV Video Music Awards, che si terranno giovedì 6 settembre a Los Angeles, per la prima volta dallo Staples Center, e  saranno trasmessi su tutti i canali del network.
Tra gli artisti in nomination per la 29esima edizione del premio musicale più ambito al mondo troviamo in testa Rihanna e Drake con cinque candidature ciascuno, tra cui "Video of the Year" per il loro duetto "Take Care". Rihanna è in nomination inoltre nelle categorie "Video of the year" per il singolo "We Found Love", "Best Female Video", "Best Choreography", "Best Visual Effect" e "Best Pop Video". Il rapper Drake invece è in gara per "Best Hip Hop Video", "Best Male Video", "Best Art Direction" e "Best Cinematography". Segue Katy Perry con ben quattro nomination.
Tra gli altri artisti in nomination per I VMA 2012 ci sono: Kanye West, Gotye, Black Keys, Beyoncé, Skrillex, Frank Ocean, fun, Watch The Throne, Chris Brown, Justin Bieber, Lana Del Ray, Avicii, One Direction, Childish Gambino, Usher.
La novità di questa edizione è la categoria "Best Electronic Dance Music Video".
Sul sito www.mtv.it/vma è possibile rivedere i video dei momenti migliori, i vincitori, le star sul red carpet e molto altro degli MTV Video Music Awards 2011 ed essere costantemente aggiornati con le ultime notizie in arrivo sui VMA 2012.
Gli MTV Video Music Awards 2012 raggiungeranno un pubblico potenziale di oltre 600 milioni di spettatori in tutto il mondo attraverso gli oltre 60 canali del network di MTV, oltre a raggiungere l'intera comunità interattiva attarverso le diverse syndication e le oltre 200 piattaforme digitali di Mtv in tutto il mondo.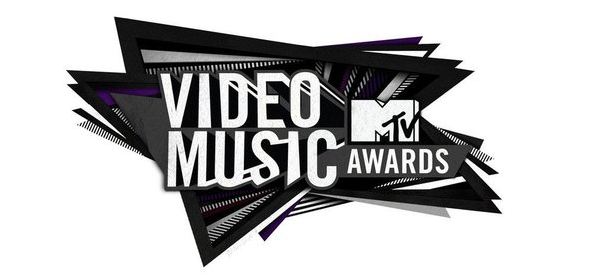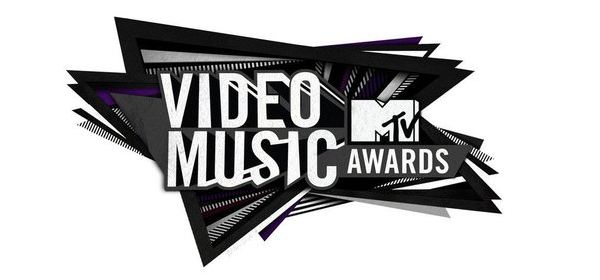 La lista completa delle nominations agli MTV Video Music Awards 2012:
Video of the Year
Katy Perry, "Wide Awake"
Gotye, "Somebody That I Used To Know"
Rihanna, "We Found Love"
Drake feat. Rihanna, "Take Care"
M.I.A., "Bad Girls"
Best New Artist
Fun. feat. Janelle Monae, "We Are Young"
Carly Rae Jepsen, "Call Me Maybe"
Frank Ocean, "Swim Good"
One Direction, "What Makes You Beautiful"
The Wanted, "Glad You Came"
Best Hip-Hop Video
Childish Gambino, "Heartbeat"
Drake feat. Lil Wayne, "HYFR"
Kanye West feat. Pusha T, Big Sean & 2 Chainz, "Mercy"
Watch the Throne, "Paris"
Nicki Minaj feat. 2 Chainz, "Beez in the Trap"
Best Male Video
Justin Bieber, "Boyfriend"
Frank Ocean, "Swim Good"
Drake feat. Rihanna, "Take Care"
Chris Brown, "Turn Up the Music"
Usher, "Climax"
Best Female Video
Rihanna, "We Found Love"
Katy Perry, "Part of Me"
Beyoncé, "Love on Top"
Nicki Minaj, "Starships"
Selena Gomez & The Scene, "Love You Like a Love Song"
Best Pop Video
One Direction, "What Makes You Beautiful"
Fun. feat. Janelle Monae, "We Are Young"
Rihanna, "We Found Love"
Justin Bieber, "Boyfriend"
Maroon 5 feat. Wiz Khalifa, "Payphone"
Best Rock Video
Coldplay, "Paradise"
The Black Keys, "Lonely Boy"
Linkin Park, "BURN IT DOWN"
Jack White, "Sixteen Saltines"
Imagine Dragons, "It's Time"
Best Electronic Dance Music Video
Duck Sauce, "Big Bad Wolf"
Calvin Harris, "Feel So Close"
Skrillex, "First of the Year (Equinox)"
Martin Solveig, "The Night Out"
Avicii, "Le7els"
Best Video With a Message
Demi Lovato, "Skyscraper"
Rise Against, "Ballad of Hollis Brown"
Kelly Clarkson, "Dark Side"
Gym Class Heroes, "The Fighter"
K'Naan feat. Nelly Furtado, "Is Anybody Out There?"
Lil Wayne, "How to Love"
Best Art Direction
Katy Perry, "Wide Awake"
Drake feat. Rihanna, "Take Care"
Lana Del Rey, "Born to Die"
Regina Spektor, "All the Rowboats"
Of Monsters & Men, "Little Talks"
Best Choreography
Chris Brown, "Turn Up the Music"
Rihanna, "Where Have You Been"
Beyoncé, "Countdown"
Avicii, "Le7els"
Jennifer Lopez f/Pitbull, "Dance Again"
Best Cinematography
M.I.A., "Bad Girls"
Adele, "Someone Like You"
Drake feat. Rihanna, "Take Care"
Coldplay feat. Rihanna, "Princess of China"
Lana Del Rey, "Born to Die"
Best Direction
M.I.A., "Bad Girls"
Duck Sauce, "Big Bad Wolf"
Coldplay feat. Rihanna, "Princess of China"
Frank Ocean, "Swim Good"
Watch the Throne, "Otis"
Best Editing
Beyoncé, "Countdown"
A$AP Rocky, "Goldie"
Gotye, "Somebody That I Used to Know"
Watch the Throne, "Paris"
Kanye West feat. Pusha T, Big Sean and 2 Chainz, "Mercy"
Best Visual Effects
Katy Perry, "Wide Awake"
Rihanna, "Where Have You Been"
David Guetta feat. Nicki Minaj, "Turn Me On"
Linkin Park, "BURN IT DOWN"