E' iniziato il countdown verso i Kids' Choice Awards 2014, il grande evento di Nickelodeon, con lo svelamento di tutti gli artisti in nomination nelle diverse categorie. L'evento, che quest'anno sarà presentato dall'attore Mark Wahlberg, si terrà il prossimo 29 marzo a Los Angeles: in Italia lo vedremo in esclusiva sui canali di Nickelodeon (Sky 605 e 606) giovedì 3 aprile alle ore 20.00.
Come sempre saranno i ragazzi di tutto il mondo i veri protagonisti: saranno loro, infatti, a decretare a suon di voti i vincitori di ogni categoria. Tra gli artisti in nomination troviamo star internazionali del mondo del cinema, della tv, dello sport e della musica. Molte le novità nell'edizione di quest'anno a cominciare da tre nuove categorie: Personaggio Comico Preferito, Co-protagonista Animale Preferito e Atleta Più Esuberante.
In ambito cinematografico troviamo in nomination come Johnny Depp e Robert Downey Jr sono in nomination come Attore Maschile Preferito, insieme a Neil Patrick Harris e Adam Sandler, e come  Spaccatutto Uomo Preferito insieme a Hugh Jackman e Dwayne Johnson. Anche Sandra Bullock e Jennifer Lawrence sfidano come Attrice Femminile Preferita, insieme a Mila Kunis e Jayma Mays, e come Spaccatutto Donna Preferita insieme a Evangeline Lilly e jena Malone.
Per le sezione tv troviamo Ariana Grande e Jenette McCurdy (della serie Sam & Cat) in nomination come Attrice Tv Preferita insieme a Bridgit Mendler (Good Luck Charlie) e Debby Ryan (jessie). Ariana e Jenette sono in nomination con "Sam & Cat" per Serie Tv Preferita con The Big Bang Theory, Good Luck Charlie e Jessie.
Tra coloro che invece figurano per la prima volta in nomination ai Kids' Choice Awards troviamo: Benjamin Flores Jr (I Fantasmi di Casa Hathaway) e Jack Griffo (della nuova serie The Thundermans in arrivo a breve su Nickelodeon) che sfidano come Migliore Attore Tv  il vincitore del 2013 Ross Lynch (Austin & Ally) e il vincitore del 2012 Jake Short (A.N.T. Farm).
One Direction e Katy Perry sono di nuovo in nomination nelle categorie che hanno vinto lo scorso anno. One Direction sono in nomination come Band  Preferita insieme a Maroon 5, One Republic, MacKlemore & Ryan Lewis; Katy Perry è in nomination per Cantante Donna Preferita insieme a Lady Gaga, Selena Gomez e Taylor Swift. Per Cantante Uomo Preferito si sfidano Bruno Mars, Pitbull, Justin Timberlake e Pharrell Williams e come Canzone Preferita si dovrà scegliere tra: "I Knew You Were Trouble" (Taylor Swift), "Roar" (Katy Perry), "Story of my Life" (One Direction) e "Wrecking Ball" (Miley Cyrus).
Ma non è tutto! In Italia i ragazzi potranno votare una categoria in più, ovvero quella per stabilire il Miglior Cantante Italiano dove in nomination troviamo: Alessandra Amoroso, Marco Mengoni, Moreno e Violetta.
Le votazioni sono già aperte online su kca.nicktv.it, link dove potete trovare anche tutte le informazioni, gossip e curiosità sui Kids' Choice Awards. Seguili anche sulla pagina facebook ufficiale, facebook.com/NickelodeonItalia, e sull'account twitter @NickelodeonIT.
Nickelodeon, presente in America da 34 anni, è il brand numero uno di intrattenimento per ragazzi che si è sempre contraddistinto per mettere i ragazzi al centro, "kids first", in tutte le inziative. Il network include oggi produzione e programming tv in America e in tutto il mondo, consumer product, film, libri e web. In Italia Nickelodeon è stato lanciato nel 2004, e oggi è un network presente sulla piattaforma Sky con 4 canali (Nickelodeon, Nickelodeon+1, Nickr e NickJr+1), due siti web dedicati, nickjr.it e nicktv.it pagine  facebook e account twitter dedicati.
Lo sponsor ufficiale dei Kids' Choice Awards, anche per l'Italia, è la 20th Century Fox con Rio 2.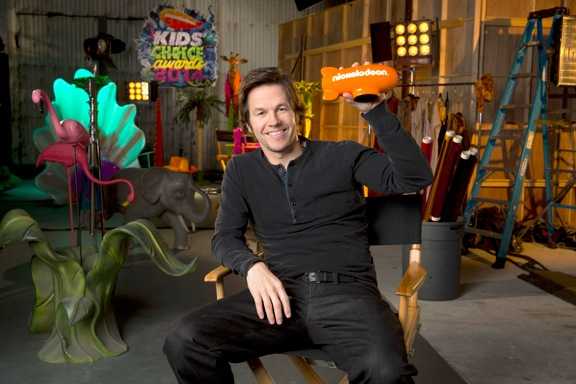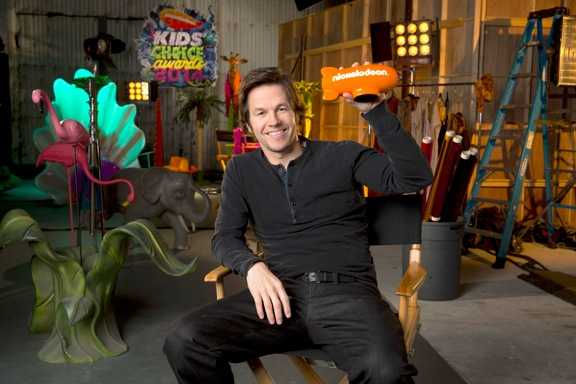 NOMINATIONS KIDS' CHOCIE AWARDS 2014
Serie TV Preferita
The Big Bang Theory
Good Luck Charlie
Jessie
Sam & Cat
Reality Show Preferito
America's Got Talent
American Idol
The Voice
Wipeout
Miglior Cartone Animato
Adventure Time
Phineas and Ferb
SpongeBob
Teenage Mutant Ninja Turtles
Attore Tv Preferito
Benjamin Flores, Jr (The Haunted Hathaways)
Jack Griffo (The Thundermans)
Ross Lynch (Austin & Ally)
Jake Short (A.N.T. Farm)
Attrice Tv Preferita
Ariana Grande (Sam & Cat)
Jennette McCurdy (Sam & Cat)
Bridgit Mendler (Good Luck Charlie)
Debby Ryan (Jessie)
Film Preferito
The Hunger Games: Catching Fire
Iron Man 3
Oz the Great and Powerful
I Puffi 2
Attore di Film Preferito
Johnny Depp (The Lone Ranger)
Robert Downey, Jr (Iron Man 3)
Neil Patrick Harris (I Puffi 2)
Adam Sandler (Grown Ups 2)
Attrice di Film Preferita
Sandra Bullock (Gravity)
Mila Kunis (Oz: The Great and Powerful)
Jennifer Lawrence (The Hunger Games: Catching Fire)
Jayma Mays (I Puffi 2)
Film d'Animazione Preferito
Cloudy with a Chance of Meatballs 2
Cattivissimo Me 2
Frozen
Monsters University
Voce di un Film d'Animazione Preferita
Steve Carell (Cattivissimo Me 2)
Miranda Cosgrove (Cattivissimo Me 2)
Billy Crystal (Monsters University)
Katy Perry (I Puffi 2)
Spaccatutto Uomo Preferito
Johnny Depp (The Lone Ranger)
Robert Downey, Jr (Iron Man 3)
Hugh Jackman (The Wolverine)
Dwayne Johnson (Fast & Furious 6)
Spaccatutto Donna Preferita
Sandra Bullock (Gravity)
Jennifer Lawrence (The Hunger Games: Catching Fire)
Evangeline Lilly (The Hobbit: The Desolation of Smaug)
Jena Malone (The Hunger Games: Catching Fire)
Band Preferita
Maroon 5
One Direction
One Republic
Macklemore & Ryan Lewis
Cantante Uomo Preferito
Bruno Mars
Pitbull
Justin Timberlake
Pharrell Williams
Cantante Donna Preferita
Lady Gaga
Selena Gomez
Katy Perry
Taylor Swift
Canzone Preferita
"I Knew You Were Trouble" (Taylor Swift)
"Roar" (Katy Perry)
"Story of My Life" (One Direction)
"Wrecking Ball" (Miley Cyrus)
Libro Preferito
Diary of a Wimpy Kid series
Harry Potter series
The Hobbit
The Hunger Games series
Videogame Preferito
Angry Birds Star Wars
Disney Infinity
Just Dance 2014
Minecraft
App Gioco Preferito
Angry Birds Star Wars II
Candy Crush Saga
Despicable Me: Minion Rush
Temple Run
Personaggio Comico Preferito
Kaley Cuoco
Kevin Hart
Andy Samberg
Sofia Vergara
Co Protagonista Animale Preferito
Patrick Star (SpongeBob)
Perry the Platypus (Phineas and Ferb)
Sparky (I Fantagenitori)
Waddles (Gravity Falls)
Atleta Più Esuberante
Dwight Howard
Cam Newton
David Ortiz
Richard Sherman